Consumer Electronics Show 2024
CES® 2024 Registration Now Open – January 9-12 (Tuesday-Friday) in Las Vegas.
Unlock global business opportunities at CES, where you can connect with partners, customers, media, investors, and policymakers from the entire industry and around the world, all in one place.
CES 2024 stands as the most influential tech gathering in the entire technology ecosystem. CES is the proving ground for groundbreaking technologies and global innovators. It's the place where brands conduct business, forge new partnerships, and where the industry's sharpest minds take the stage to showcase their latest products and boldest breakthroughs. CES is owned and produced by the Consumer Technology Association (CTA)®, the organization that represents the $422 billion U.S. consumer technology industry. It's the only event that brings innovators, decision-makers, media, influencers, visionaries, and potential customers together in one comprehensive tech trade show. Don't miss the opportunity to participate in the world's most influential tech event.
Companies showcased at CES include manufacturers, developers and suppliers of consumer technology hardware, content, technology delivery systems and more. Major product categories include the following:
3D Printing
5G Technologies
Accessibility
Accessories
AR/VR/XR
Artificial Intelligence
Audio Technologies
Blockchain
Car Audio
Cloud Computing/Data
Cybersecurity
Digital Currency/Cryptocurrency
Digital Health
Drones
Education
Energy/Power
Entertainment and Content
Family and Lifestyle
Fintech
Fitness and Wearables
Gaming and Esports
High-Tech Retailing/E-Commerce
Home Entertainment Hardware
Home Office Hardware and Accessories
Investing
IoT/Sensors
Marketing and Advertising
Mobile Hardware and Accessories
Privacy
Quantum Computing
Robotics
Smart Home and Appliances
Sourcing and Manufacturing
Sports Technology
and more latest consumer technology related products. APPHONE will participate in the exhibition as a professional manufacturer/factory in the field of mobile electronic accessories, showing the public our latest hot-selling products in the fields of USB cables, chargers, HUB adapters and docking stations.
CES is a trade event open exclusively to individuals aged 18 and above within the consumer technology industry. All registrants during CES 2024 must adhere to health and safety protocols.
CES is not open to the general public.
Friends, family, and children under the age of 18 will not be permitted to attend.
To participate in CES, you must meet the registration requirements specified for your individual registration type (industry attendees, media, or exhibitors). Specific requirements can be found on the CES official website.
Dear Customer,
On behalf of APPHONE, I am pleased to invite you to the upcoming CES show in Las Vegas in 2024. As a company dedicated to providing high-quality electronic accessories and customized production services, we look forward to gathering with you at this grand technology event.
For the past 17 years, we have been deeply involved in the field of mobile electronic accessories. We provide customized production services for various electronic accessories for major supermarkets and brands around the world, including Apple Lightning data cables, USB C/A data cables, Micro data cables, headphones, adapters, HUBs, docking stations, wall chargers, and car mounts. Charger etc. Our customers' trust and support have always been a key factor in our success, so we especially look forward to meeting you again.
At the CES exhibition, we will showcase our latest products and solutions, while demonstrating our capabilities in mass customized production services. We believe that we can not only provide you with high-quality products, but also meet your specific customized needs to meet the changing market needs.
In addition, we also welcome introducing new customers to our booth to let them know about our products and services. We will be happy to provide them with professional consulting and customized suggestions to help them meet their business needs.
Exhibition details are as follows:
Date: 2024.1.9~1.12
Tel: +86 13714600670
Booth number: *To be confirmed, you will be notified after the specific booth is given by the exhibition.
If you plan to attend the CES exhibition, please inform us of your arrival date and time in advance through the form below so that we can arrange a dedicated reception for you. You can also contact us anytime if you need any help or have any questions.
Thank you again for your continued support and we look forward to meeting you at CES and continuing to work together in the future.
APPHONE would like to extend its sincere greetings.
APPHONE Previous LVonsumer Electronics Show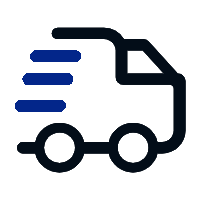 Fast delivery
Fastest delivery within 22 days
Quick proofing
Fastest 3-day proofing cycle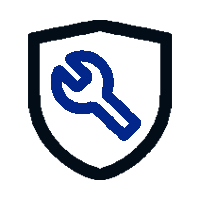 After-sale protection
24-month long warranty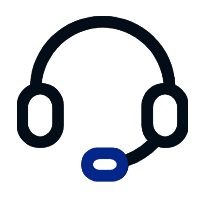 1V1Customer Service
Professional customer service follow-up